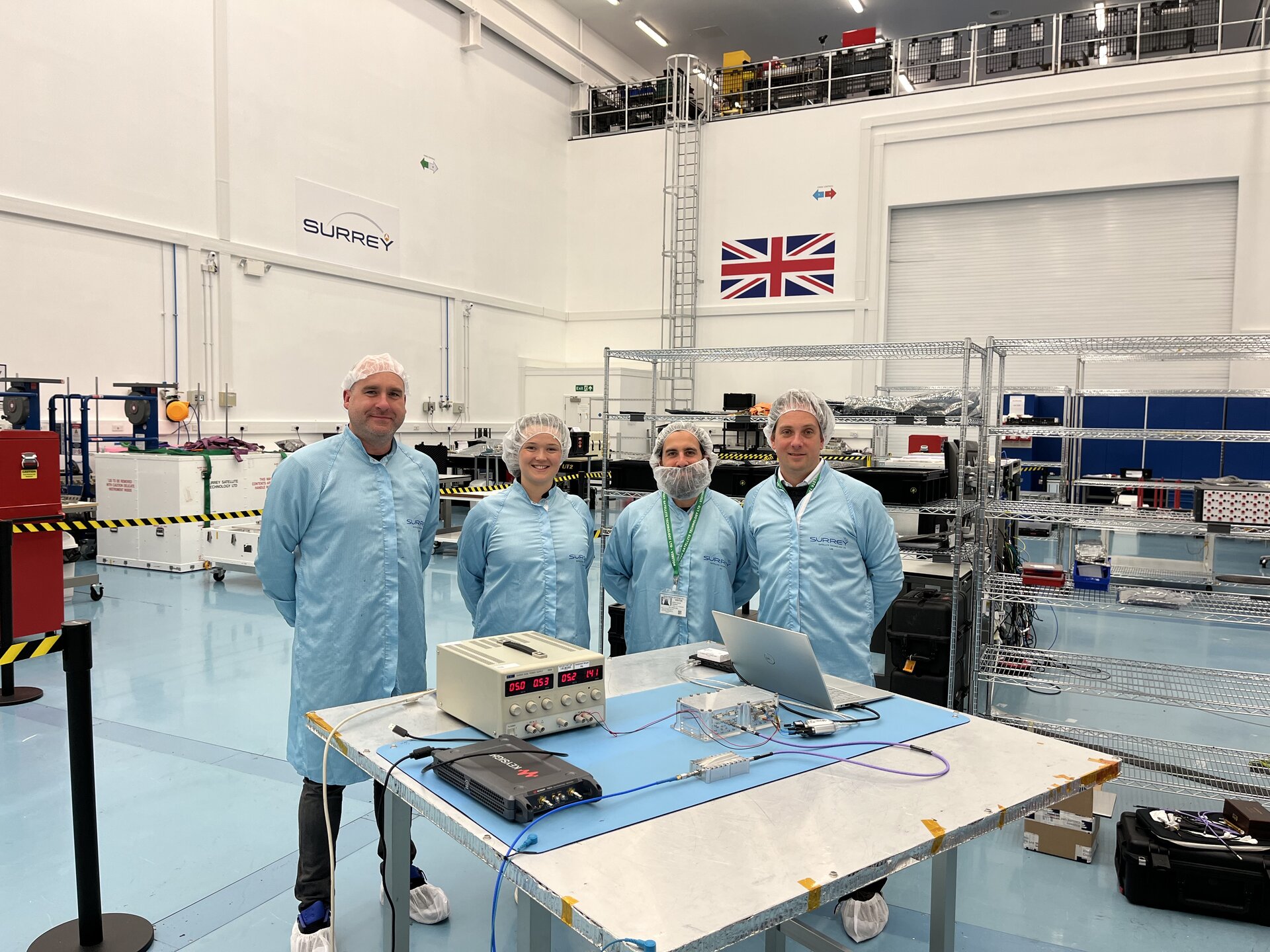 The NaviMoon satnav receiver is due to perform the farthest ever positioning fix from Earth, ahead of offering nearside, farside, orbit and polar services to subsequent missions. It will be more than 400,000km away, operating to an accuracy of less than 100m, and will use signals (for Galileo and GPS) millions of times fainter than those used by smartphones, says ESA.
While SpacePNT, based in Switzerland, oversaw the NaviMoon receiver design, European Engineering & Consultancy (EECL), based in the UK, was responsible for turning the design into fully-tested hardware, additionally designing the all-important low noise amplifier that sifts through noise to boost usable signals.
"The amplifier is a high-end custom diplexer covering the dual frequency satnav bands, hand-tuned using the best possible components and incorporating heat sink technology to further reduce unwanted noise," said Ben Kieniewicz, ECCL founder.
Pictured above is the NaviMoon receiver and Low Noise Amplifier engineering models at SSTL ahead of the integration testing. The flight models of the receiver and amplifier will be delivered later in 2022, says ESA.
"The combination of Galileo dual frequency signals with those of the existing GPS satellites is what started to make it feasible," said Dr Cyril Botteron, a director of SpacePNT. "Although, along with the extreme sensitivity that is demanded, the other big problem is that from the Moon all the satnav satellites are in the same narrow geometry of sky around Earth, periodically rotating out of view."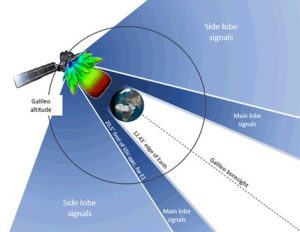 Satnav position fixes from the receiver will be compared with conventional radio ranging carried out using Lunar Pathfinder's X-band transmitter, says ESA. This will be as well as laser ranging performed using a retroreflector contributed by NASA and developed by the company KBR.
"This will be the first time these three ranging techniques will be used together in deep space," said ESA navigation engineer Pietro Giordano. "There is a long heritage of lunar laser ranging, going back to the Apollo missions, and the retroreflector we are using is an evolution from NASA's Lunar Reconnaissance Orbiter. The combination of all ranging techniques will improve the orbit estimation further, potentially beyond what radio ranging can achieve."
SSTL
In September 2021, we reported that SSTL – supported by £11.6 million in UK Space Agency funding – was contracted to work on the first commercial link between Earth and the Moon. Its satellite, supporting such a link, is planned to allow greater freedom for rovers operating on the far side of the Moon, allowing them to manoeuvre out of sight of their lander.
Lunar Pathfinder is being built as a commercial mission by SSTL, with the ESA funding guest payloads for it including this 1.4 kg NaviMoon receiver, which will be accommodated beside the spacecraft's main X-band transmitter that links it with Earth.
"Receiving physical hardware for a mission is always fantastic," said Lily Forward, SSTL system engineer. "This engineering model receiver will be integrated into our 'FlatSat Test Bed' version of the mission to test all our systems communicate and work together properly, ahead of receiving the flight model receiver and antenna later this year."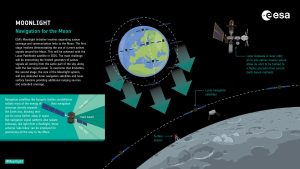 Forward described the mission as follows:
"Laying the foundations for numerous scientific missions that will come after it, Lunar Pathfinder is a communications relay satellite, intended to serve assets on both the nearside and farside, orbiting in an 'elliptical lunar frozen orbit' for prolonged coverage over the South Pole – a particular focus for future exploration. Then during regular intervals we will orient the spacecraft towards Earth to test out the NaviMoon receiver."
See also: SSTL to lead UK Space Agency LEOPARD project for removing debris