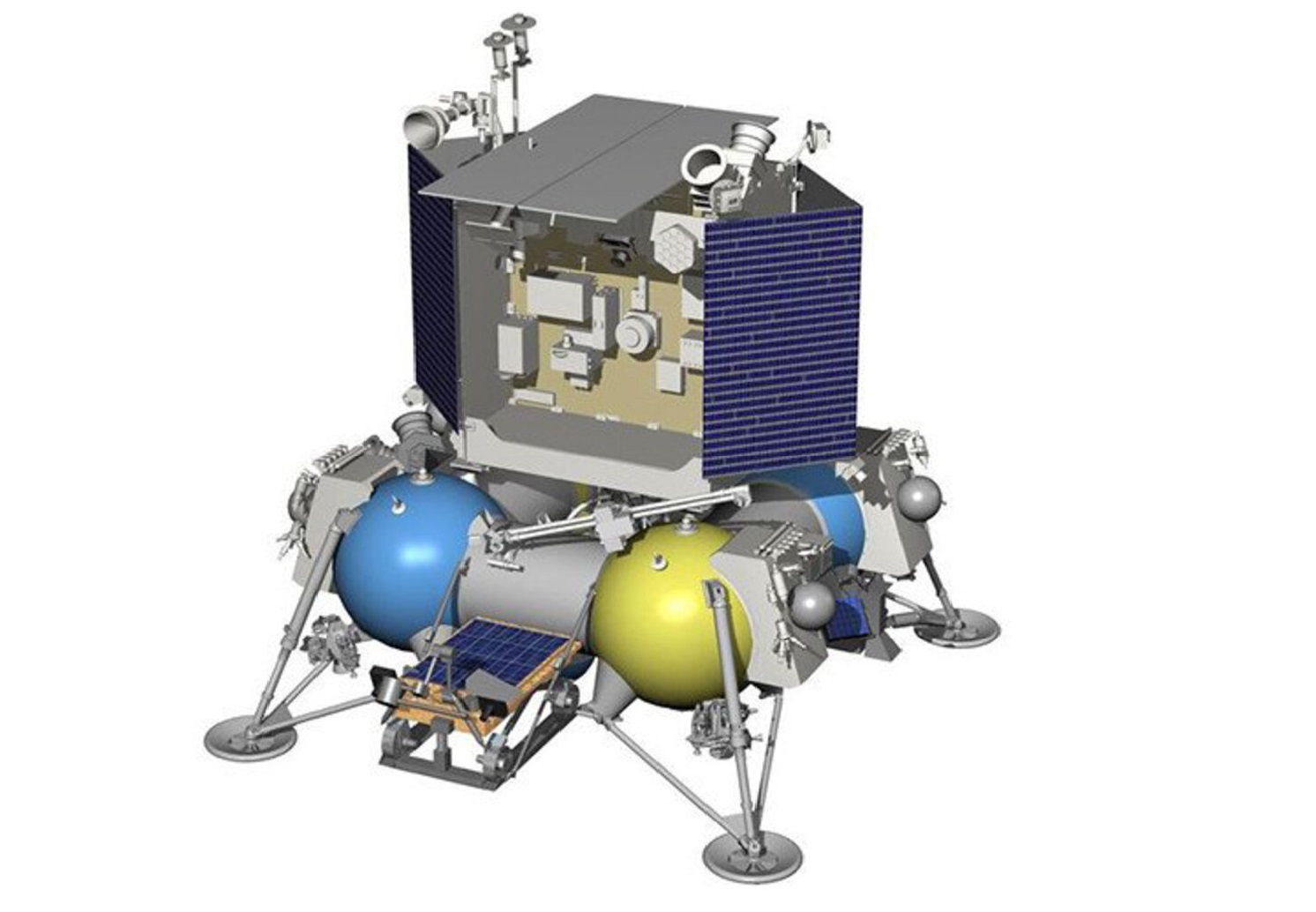 These now follow the previous announcement that the ExoMars mission, also due to launch this year, would no longer go ahead.
The Luna-25 mission was due (August 2022) to image the lunar terrain with a European Pilot-D camera built specifically for landing, with the data being used for subsequent landings on the Moon with high-precision, using European technology.
Two years after Luna-25, the Luna-26 orbiter (2024) was due to be heading to lunar orbit, for remote scientific measurements and as a possible communications relay for the next lander mission, transmitting data back to ground stations on Earth, including ESA's ground station network.
And then the Luna-27 lander was be launched (20225) one year after Luna-26 and fly to a challenging landing site closer to the lunar south pole using a European system called Pilot as its main navigation system.
Pictured above is a computer model of Luna-27, which was due to fly to the Moon's south pole on Russia's Luna-27 lander.
Cooperation
ESA's latest statement said:
"The Russian aggression against Ukraine and the resulting sanctions put in place represent a fundamental change of circumstances and make it impossible for ESA to implement the planned lunar cooperation. However, ESA's science and technology for these missions remains of vital importance."

"A second flight opportunity has already been secured on board a NASA-led Commercial Lunar Payload Services (CLPS) mission for the PROSPECT lunar drill and volatile analysis package (originally planned for Luna-27). An alternative flight opportunity to test the ESA navigation camera known as PILOT-D (originally planned for Luna-25) is already being procured from a commercial service provider."
It said it is investigating a way forward for the PILOT precision landing and hazard avoidance technology. This capability is needed for European Lunar exploration activities, it said, such as the European Large Logistic Lander (EL3).
Note that ESA and the Japanese agency, JAXA, last week signed an agreement to fly ESA's EMS-L, the Exospheric Mass Spectrometer instrument, on board the JAXA/ISRO LUPEX lunar rover mission.
The organisation had announced in February that it would be implementing international sanctions against Russia following the invasion of Ukraine.
(A useful infographic detailing the many lunar missions the ESA had planned can be found here.)
ExoMars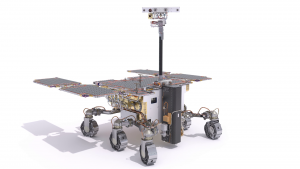 As mentioned, back in Mid-March the ESA announced it would suspend its ExoMars mission, in cooperation with Roscosmos, due to Ukraine war. It said it was suspending ongoing cooperation with the Russian state space corporation Roscosmos on the ExoMars rover mission, the second-half of which which was planned to launch this year.
The joint ESA-Russian mission features the ExoMars rover, which was to be the first rover used to directly search for life on Mars. All the elements of the ExoMars Rover mission (the launcher, carrier module, descent module and Rosalind Franklin rover) had passed their flight readiness reviews.
Now a "fast-track industrial study", led by Thales Alenia Space of Italy, is looking to better define the available options to implement the rover mission.
Also, at the beginning of March, fallout from the Ukraine invasion blocked OneWeb satellite launches from the Russian-operated Baikonur spaceport. OneWeb has since turned to SpaceX as an alternative to launch its LEO satellites.
See also: Ukraine invasion fallout blocks OneWeb satellite launches