Aurora is a 4-5 year old female Saluki. She was found herself on death row in the pound – she was an unclaimed stray! Such a shame for such a baby to find herself homeless.
Aurora is a real couch potato of a dog, she is very quiet and obedient. She would love a family to play with her and keep her occupied, she loves a walk and loves to greet everyone she meets!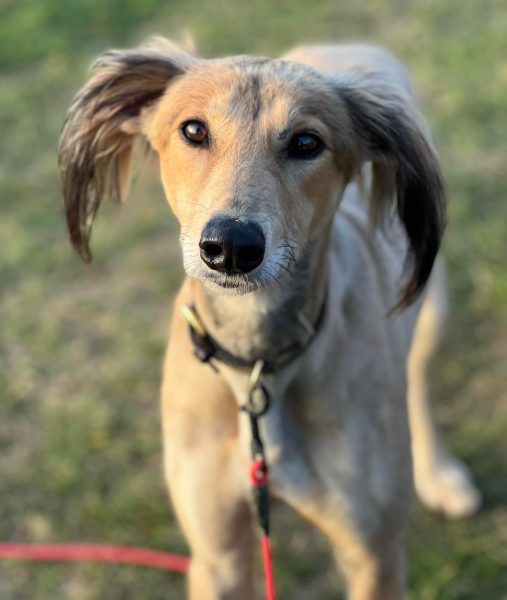 Aurora is well behaved – somebody has obviously put time into her! she is house trained and non-destructive – happy to be left snoozing on the sofa by herself, absolutely adores other dogs so could happily live with a companion. SHE IS NOT CAT TESTED. Aurora travels perfectly in the car.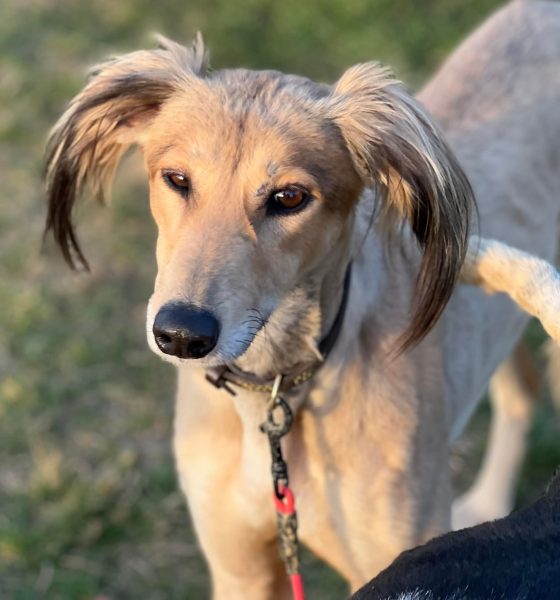 Aurora is used to off lead exercise in a secure field and does recall, she will chase smaller fluffy dogs when they are running loose, on a lead and in the home she doesnt take any notice of them at all, but she loves a chase!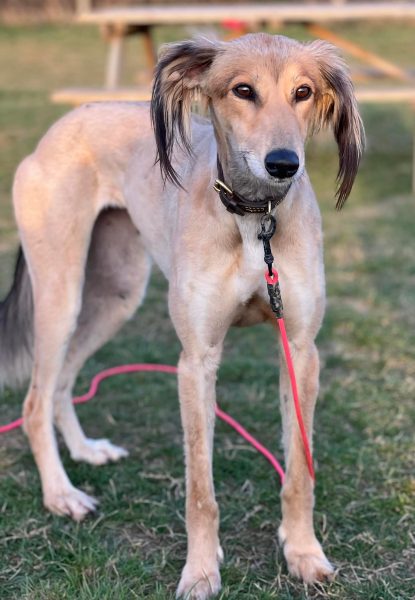 Aurora is crate trained, and can happily be left for short periods. Aurora is a very friendly girl, and would suit a family with children 8 years plus, or equally she would make a fantastic companion for an older couple or person on their own wanting company.
Aurora is a gorgeous happy, bouncy active lady that so desperately needs a forever home and family to grow up with. Aurora is neutered, microchipped de flead and wormed.